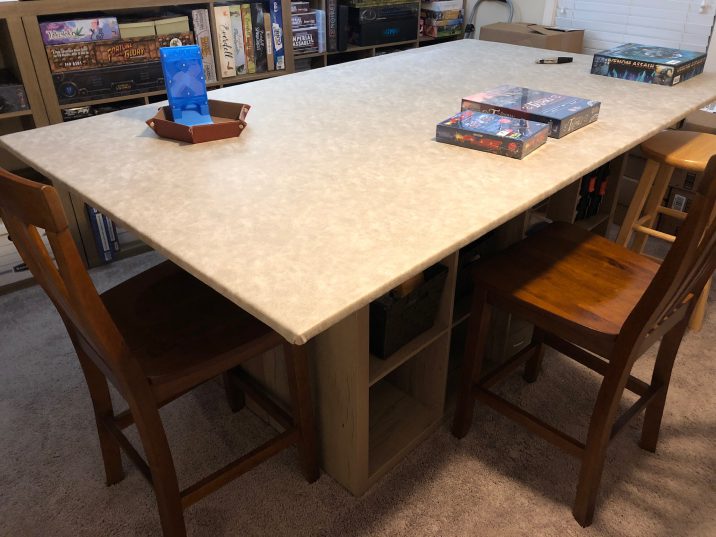 Ditched my old style repurposed dining room table in favor of this larger pedestal style table with lots of storage underneath. Total cost was just around $200 and the necessary tools were minimal — basically a power drill and a manual staple gun.
Perfect for those in an apartment or just with limited access to tools. Comes apart easily for moving to a new home or room as needed.
This video describes the process and materials for this particular style, but the methods could be easily adapted for other base types, sizes and heights.
Final dimensions of this table are 84″ x 48″ (7′ x 4′). But this one can be scaled down as low as 65″ long x 33″ wide if desired (and space requires)
Bookshelf bases (x2): https://www.walmart.com/ip/seort/385197921
Fabric cover: https://www.hobbylobby.com/Fabric-Sewing/Home-Decor-Fabric-Trim/Home-Decor-Fabric/Summit-Buff-Fabric/p/80924271
Other materials bought and cut at Home Depot
BE SURE TO SUBSCRIBE TO OUR YOUTUBE CHANNEL FOR MORE GREAT GAMING VIDEOS!